Med Talent is a leading executive search firm specializing in finding top talent for medical aesthetics, dermatology, dental, pharmaceutical and medical device industries.  
As the only category specialists and the preferred partner for top companies in these sectors, our mission is to utilize our intimate expertise of the healthcare industry to match top talent with great job opportunities. "exceptional engagement experience," relationship-driven approach to recruitment and our longstanding industry relationships are what set us apart and keep clients coming back. 
We view executive recruitment as a critical investment in the short- and long-term success of our clients' organizations and in candidates' careers rather than a one-time transaction. Our position as the "go-to" recruiter in the industries we serve, hails from a highly personalized process that maximizes organizational impact in the shortest amount of time.
Benefits of Partnering with Med Talent
Senior Partner Involvement
Med Talent is a high touch, relationship-driven firm and our longstanding industry relationships are what set us apart. Listening and understanding the needs of both our clients and our candidates is key to successful matches and long-term partnerships.
Quality Talent, Efficient Timelines
We work efficiently to find and place quality talent to fill critical openings. Our specialized knowledge means we can quickly find and recruit the best talent available.
With founders who've served in many of the roles we often fill, MedTalent is armed with an in-depth understanding of what competencies drive success in each individual role.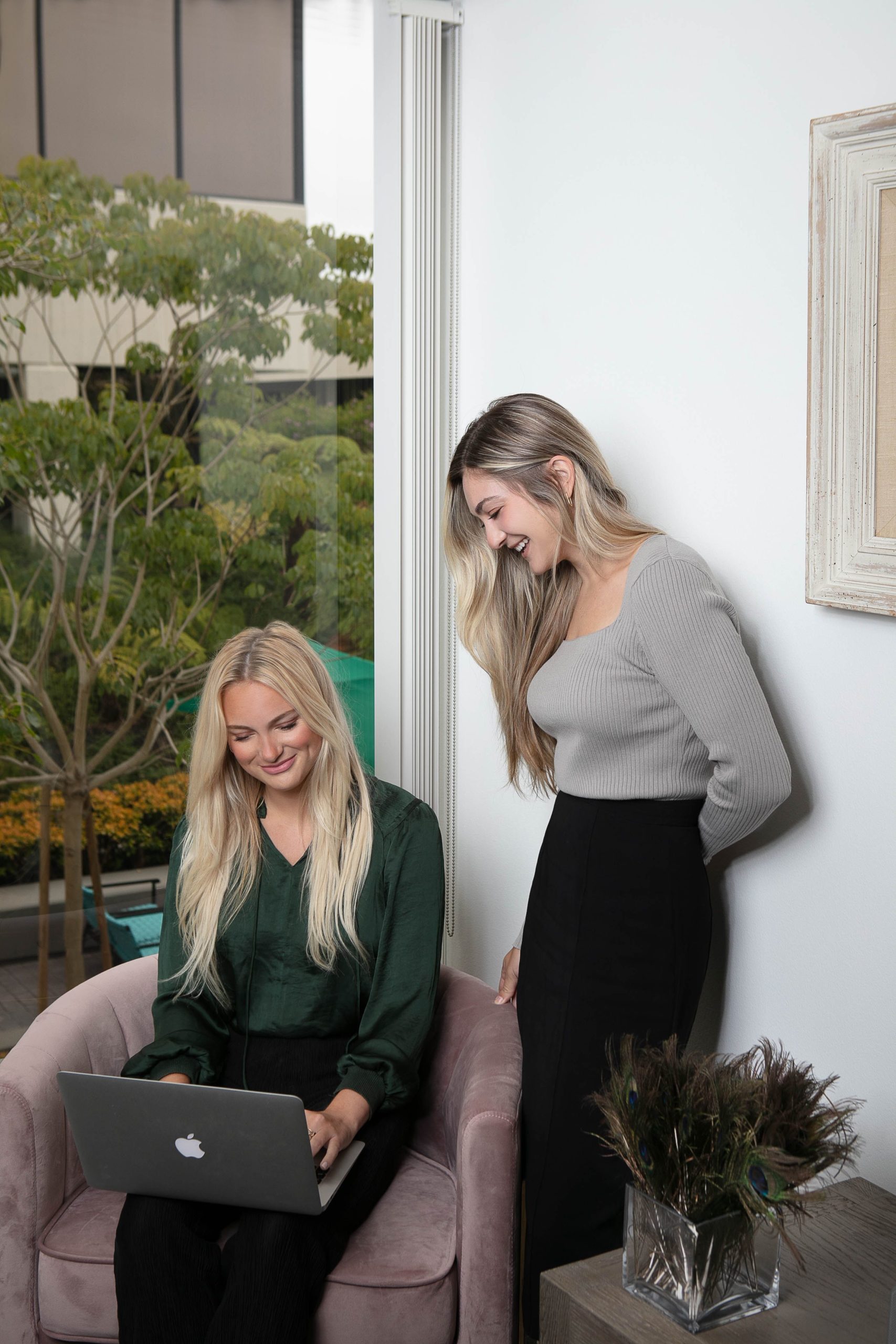 "The HydraFacial Company has been growing rapidly since early 2017 – this year alone, we'll have hired over 200 new team members. Finding recruiting partners who understand our unique culture and who can identify talented people who fit that culture can be challenging. We began working with Fairyal Day, Managing Director at Med Talent, in February of 2018, and she's proven to be one of just a few recruiters who really gets us, who can screen talent that fits, and who can convince people who are not looking to take a look – she can sell the opportunity and the company as if she were an employee. Fairyal and her team have filled jobs in Sales, Marketing and Operations and at levels ranging from Analyst to VP. As a company, we are averaging less than 30 days to fill jobs, and Med Talent is keeping pace with that stat! I'd recommend Fairyal to anyone looking for a recruitment firm that can fill jobs across functional areas."
Deborah Rodriguez, Chief Human Resources Officer at  HydraFacial
"It's rare you come across a stand out professional recruiter like Fairyal Day. I came across Fairyal at a cross road looking for new opportunities to not only accelerate my career but take on challenges outside of my comfort zone. Fairyal posseses a deep understanding of the medical aesthetics industry and organizations she works with to ensure she matches the right talent with the right opportunity. Her personal attention to both sides of the relationship is unlike any other. I would highly recommend Fairyal to any organization looking to establish a trusting relationship with someone who is taking quality to another level."
James Brandon Keefe, Senior Marketing Director at SENTÉ
"Hiring the right team members can make the difference between moving quickly towards success or stagnation - or sometimes worse.  Fairyal Day helped us find the right person to fill our Vice President of Marketing position, by providing an excellent selection of carefully curated candidates in a timely manner.  She then provided insights and advice that led to a successful hire who has hit the ground running and has quickly contributed positively to the overall team."
Arash Khazei, CEO at miraDry
"Fairyal is an absolute joy to work with and I have always valued her experience and her professionalism. As someone who knows the recruiting, medical device and aesthetic markets, Fairyal stands out among the rest.  She balances the best interests of all parties involved and places people who are the right fit for an organization. Perhaps even more importantly, ensuring opportunities are a good fit for candidates' goals is a clear priority that yields positive results all around."
Jill Wassil, VP of Marketing at miraDry
"DermTech is an expanding organization pioneering precision medicine in dermatology.  It is critical that we staff our organization with the specific talent required as we create this new category.   Fairyal Day and her staff at Med Talent have been a dependable extension of our organization with an acute understanding of our needs and requirements to make an impact in our market.  It is comforting to know that Med Talent Finder will represent our culture and hiring needs during the critical search process as we continue to grow our personnel."
Todd Wood, Chief Commercial Officer at DermTech
"Med Talent stands out as a knowledgeable recruiting professional agency with attention to details! Med Talent has an in-depth knowledge of the medical aesthetics industry, the company they work with, the role recruiting to fill and the candidate's experience and aspiration to ensure a perfect fit. It was a pleasure to work with Med Talent. "
"Finding a passionate, hardworking and encouraging recruiter is like finding a needle in a haystack. Fairyal Day is all of these things and more. She is an absolutely amazing individual who knows how to find and match you with a company whether she has the right fit now or comes across a great opportunity for you at a later date. She understands the needs of the business and the goals of the candidate to find perfect synergy. I would recommend her for both companies and individuals looking for a better opportunity in the medical aesthetics industry. I love chatting with her just to catch up or discuss the next position we are looking to fill on our team. "
Ashley Shafer, Senior Brand Manager at Obagi
"Having had the pleasure of working with Fairyal Day in my most recent job placement, I was extremely pleased with her in-depth understanding of the beauty industry and her attention to detail in learning what I was looking for in my present and future career goals. She was extremely responsive throughout the process, keeping me notified at every step, and even following up after the offer to ensure the on-boarding process ran smoothly. "
Tina Chan, Senior Digital Marketing Manager at ZO Skin Health
"The Med Talent team has mastered the art of human connection, which sets them far and above typical recruiters.  I've known Fairyal Day for years – she's committed to developing relationships and understanding the values of her clients and is strategic in her approach.  Her understanding of those values is what enables success every time.  She doesn't give up if there isn't a good fit the first, second, or even third time, she keeps you in mind always and cultivates a strong relationship knowing that eventually she will find a mutually beneficial fit.  I feel grateful to have met Fairyal and have her in my court. "
Claire Sears, VP of Marketing at Neuronetics
"I've had the pleasure of working with Med Talent over the years and see them as a true partner for our organization.  The challenge for hiring in a startup organization, and specifically for those with a true disruptive technology, is unique.  Not only do you need candidates that possess the skillset and work experience required for the role, but it is even more important to find those individuals with a challenger mindset that is required to thrive in the startup environment.  Having a recruiter partner that understands and can recruit to that unique profile is essential to a startup companies' success.  Med Talent has been the partner that I can trust to deliver that unique candidate and I would highly recommend them to any startup organization looking to bring in a recruiter. "
Matt Norwood, VP of Sales at Brius
"As a fast-growing company, finding great talent is critical to our success.  Fairyal's vast network coupled with her attention to detail about our company needs + culture have led to numerous successful hires, many of whom have been with the company for 4+ years.   She has recruited talent for us across various departments and at multiple levels, helping us to round out teams + bring in the right talent to help us grow the business and move the company forward.  In addition to recruiting, she provides great advice on what type of talent we might be able to find as well as market trends and things to consider when adding new positions or replacing open headcount.  We rely strongly on her expertise as one of our key partners."
Noelle Denlinger, Chief Commercial Officer at ZO Skin Health
Our nimble, swift, innovative culture differentiates us and our results.
We own every element of the search process inhouse for exceptional control, discretion and quality.
Our intimate talented team is your dedicated partner, side-by-side.